AVM
Regular price
Sale price
£341.99
Unit price
per
Sale
Sold out
Fritzbox 4060 WiFi 6 AX Tri-Band Router Mesh Wi-Fi Support Gigabit WAN Media Server with NAS and DECT Station by AVM
Gigabit WAN for connecting to a fiber optic, cable or DSL modem
Tri-Band Wi-Fi 6 up to 2400 Mbit/s + 2400 Mbit/s + 1200 Mbit/s

Cordless telephony with DECT and Smart Home

Intelligent Mesh Wi-Fi for your home network

The FRITZ!Box with Wi-Fi 6 for all connections
The FRITZBox 4060 is a fast tri-band wireless router with Wi-Fi 6 that ensures top speeds in your Wi-Fi network. Thanks to the wide range of connection options, the FRITZ!Box 4060 can be used flexibly for cable, DSL or fiber optic internet. And with integrated NAS functionality, the AVM FRITZ Box 4060 becomes your home network multimedia hub. A fully-fledged telephone system with a DECT base station, an integrated firewall and Smart Home control complete the range of features.

Wi-Fi 6 – faster Wi-Fi for any situation
Wi-Fi 6 is the newest and fastest wireless standard, reaching speeds up to 40 percent higher than previous Wi-Fi generations. With the FRITZ!Box 4060's high-speed Wi-Fi, browsing and streaming enters the fast lane. The highlight: Even with multiple devices active at the same time, the data rates remain high – for each individual device. In tense multiplayer battles, you'll benefit from lower latency with Wi-Fi 6. The icing on the cake is the new power-saving features, improving battery life performance for your devices. In addition, the FRITZ!Box 4060 is also tri-band-capable: This means that it operates in the 2.4 GHz band as well as in two separate 5 GHz bands – so you benefit from maximum performance even with multiple simultaneous Wi-Fi connections.

The FRITZ!Box 4060 also supports established standards such as Wi-Fi 5 and 4, for full compatibility with all devices.

Mesh Wi-Fi with FRITZ!
The FRITZ!Box 4060 Fiber supports Mesh Wi-Fi, meaning your videos, music and photos seamlessly reach every corner of your home, apartment or office. How does it work? The FRITZ! devices work together as part of a single network, communicating with each other and optimizing wireless devices and network usage.

With Mesh you enjoy high speeds while surfing, streaming or gaming. Breathtaking HD TV and your favorite music will now wait for you - and not the other way around.

Making phone calls fun
The FRITZ!Box 4060 has a built-in DECT base station, to which you can register up to six cordless phones; with FRITZ!Fon you'll never want to hang up the phone! The answering machine and fax function including fax-to-mail offer additional convenience.

FRITZ!Apps for added convenience and Smart Home
Discover the convenience of Smart Home with FRITZ! – connect FRITZ! Smart Home and third-party devices with your FRITZ!Box 4060 using DECT ULE / HAN FUN technology:

With the FRITZ!Apps you can also use your smartphone to access FRITZ!Box convenience features, make phone calls in the home network and keep an eye on your Smart Home.

FRITZ!OS
FRITZ!Box for safety's sake
The security concept covers all FRITZ!Box areas: secure browsing thanks to the built-in firewall, Wi-Fi protected with an individual network key upon delivery, and guest access that lets friends and family access the internet but not your home network. These and many other features make your communication secure.

FRITZ!OS: The genius behind FRITZ!
FRITZ!OS is the smart operating system for all FRITZ! products. It combines ease-of-use with versatile features and comprehensive security. A clear user interface and wizards accompany you every step of the way. Regular updates keep your FRITZ!Box up to date – you can also turn on automatic updates.
Quick Start Guide>Click Here
Setup Guide>Click Here
Share
View full details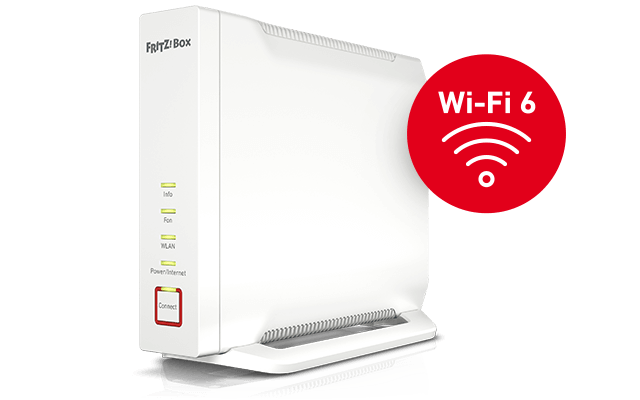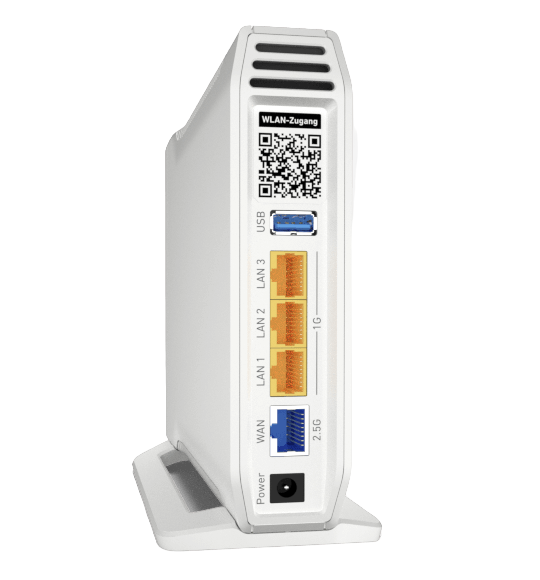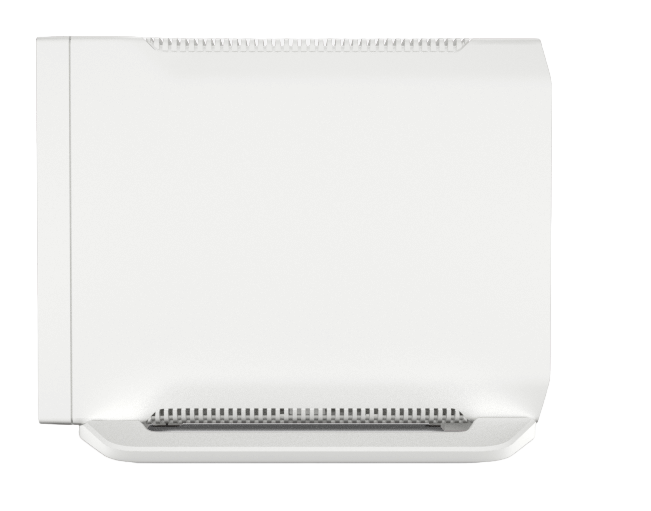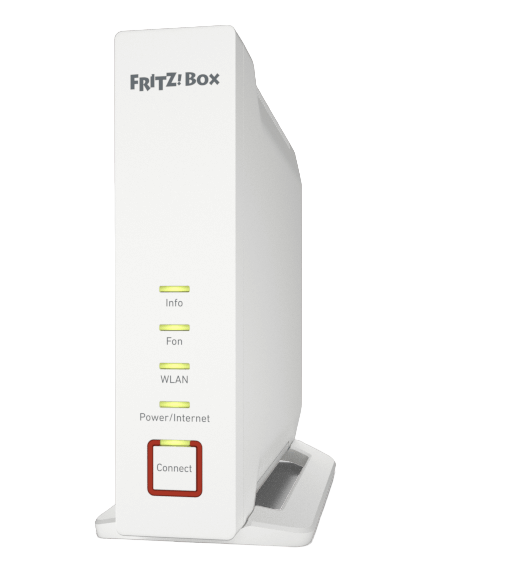 Explore Further
Highlights

Internet
Compatible with any modem
You can connect your FRITZ Box 4060 to any DSL, cable or fiber optic modem. Alternatively, it can also provide an Internet connection for your local network with a 3G (LTE/UMTS) dongle. The AVM FRITZ Box easily integrates into existing Wi-Fi environments.

3 x gigabit LAN
The FRITZBox 4060 is equipped with three gigabit Ethernet ports. Establish a connection to computers, game consoles or other network devices via LAN with up to 1000 Mbit/s.

At home anywhere with MyFRITZ!
With MyFRITZ! from AVM, benefit from secure and convenient access to your FRITZ!Box from anywhere in the world. Retrieve files stored in FRITZ!NAS, view your recent call list and listen to messages left on your answering machine. With MyFRITZ!App, you can even access your FRITZ!Box remotely using your smartphone or tablet.

Encrypted communication via VPN
Thanks to the recognized industry standard IPsec, you can establish a virtual private network to connect with your FRITZ!Box or company network. The settings can be configured on your FRITZ!Box and transferred to smartphones, tablets, and computers.

Peace of mind
FRITZ!Box offers comprehensive protection against attacks. The preconfigured firewall, filter function, and DECT and Wi-Fi encryption ensure secure connections. Parental controls and guest Internet access are, of course, included free of charge.

Ready for the future with IPv6
In addition to IPv4, FRITZ!Box supports the IPv6 Internet protocol. IPv6 makes existing services more convenient and simplifies a host of new applications, so you can rest assured that you're ready for the latest technologies.


Wi-Fi
Mesh Wi-Fi with FRITZ!
With FRITZ! your Wi-Fi grows to whatever size you need at the touch of a button. Combine FRITZ!Box with the intelligent FRITZ!Repeaters and FRITZ!Powerline to adjust your home network to your individual needs and enjoy full Mesh convenience with FRITZ!.

Wi-Fi 6
The new Wi-Fi 6 offers extremely fast and reliable connection options. It's designed to enable reliable and fast transmission rates even when multiple end devices are being used at the same time.

Three independent bands
The intelligent use of three radio units (2 x 5 GHz and 1 x 2.4 GHz) ensures maximum Wi-Fi performance.

Wi-Fi guest access
Offer your guests simple Internet access. The guest access has its own network key and name. It's possible establish a welcome page for customers in cafés or guests at home. Visitors have no access to the home network, so your data stays private.

Secure ex works
Every FRITZ!Box is delivered with its own network key to protect your network from unauthorized access. All Wi-Fi networks including guest access can be secured with their own unique key.

Optimum connectivity at all times
The wireless monitor analyzes wireless networks within range and displays them in a user-friendly chart. So, if necessary, you can switch to available channels and quickly find the best wireless settings.

Connected in a flash
With Wi-Fi Protected Setup (WPS) you can connect new wireless devices in an instant. Simply press the WPS or WLAN button on the FRITZ!Box and the new device – and it will be securely and automatically registered with the network.

FRITZ!OS

fritz.box – everything made easy
FRITZ!OS is the FRITZ!Box operating system and can be easily controlled via your browser. User-friendly menus, easy-to-understand wizards, and the optional advanced mode come in handy in all scenarios.


Free updates
FRITZ!OS undergoes constant development for even more convenience and performance. The latest developments are available for to download for free, either manually or via auto-update. This way, your FRITZ!Box is always up to date.

Smart Home: the clever place to live
Conveniently control Smart Home devices with FRITZ!OS. Operate connected devices with FRITZ!DECT 200 or adjust room temperature with FRITZ!DECT 301. FRITZ! DECT 500 provides dimmable and colour lighting, while the FRITZ!DECT 440 four-way smart switch is the ideal remote control.

FRITZ!Apps for iOS and Android
The practical FRITZ!Apps offer a wealth of exciting features for smartphones and tablets. Use these free apps for increased convenience when you're on the go.

Maximum energy efficiency
The many features offered by FRITZ!OS remove the need for additional devices such as fax and answering machines. And with DECT and Wi-Fi transmission power reduced when the features are not in use, you save both energy and money.

Media server for great entertainment
The FRITZ!Box manages all connected USB storage devices and makes their contents available throughout the network. The media server lets users enjoy music, photos, and videos on network-enabled playback devices.

Telephony

Cordless freedom with DECT
Up to six cordless telephones can be registered on the integrated DECT base station, with all conversations securely encrypted upon delivery. FRITZ!Box uses the DECT standard, offers additional convenience features when used together with a FRITZ!Fon.


Making perfect HD telephone calls
Enjoy top-quality phone calls. Thanks to cutting-edge technology, voices sound as clear and precise as if the other caller were sitting in the same room. Both FRITZ!Box and FRITZ!Fon support HD telephony ex works.

Answering machine with voice to mail
Once activated, the built-in answering machine stores voice messages and sends them to you by email, giving you the opportunity to call back if necessary. The answering machine can also be set to switch on and off at certain times.

All your contacts synchronized
You can either save your telephone book contacts in the FRITZ!Box or use contacts already saved with Google, Apple (iCloud) and other email providers. FRITZ!Box synchronizes the entries automatically, keeping them up-to-date at all times.

Send and receive faxes
The FRITZ!Box's fax function eliminates the need for external fax machines. In the user-friendly menu you can insert text and attach an image. Incoming faxes will be forwarded to your email address as a PDF.
Dimensions and Weight

Width 81 mm, Depth 170 mm, Height 210 mm,Weight 440 g
Specification

Technical specifications
Interfaces
1 x 2.5 gigabit WAN (10/100/1000/2.5GBASE-T)
3 x gigabit LAN (10/100/1000BASE-T)
Wireless access point compliant with IEEE 802.11ax, ac, n, g, a
1 x USB 3.0 port for storage media, printers and dongles
DECT base station for up to six handsets
Internet
Wireless router for the connection to a cable/DSL/fiber optic modem or a dongle
Use of existing internet connections via LAN and Wi-Fi
Supports IPv6
Stateful Packet Inspection Firewall with port sharing
Secure remote access over the internet with VPN (IPSec)
Wi-Fi
Wi-Fi 6 up to 2400 + 2400 Mbit/s (gross) at 5 GHz and 1200 Mbit/s (gross) at 2.4 GHz

Wi-Fi 5 up to 1733 Mbit/s + 1733 Mbit/s (gross) at 5 GHz and Wi-Fi 4 up to 800 Mbit/s (gross) at 2.4 GHz

Compatible with IEEE 802.11g and a wireless standards

4 x 4 multi-user MIMO
Maximum Wi-Fi performance thanks to the intelligent use of three radio units (tri-band Wi-Fi). Find out more at en.avm.de/mesh

Extends your home network with Mesh Wi-Fi – simply combine two or more wireless access points into one intelligent system.
Secure upon delivery with WPA2 encryption, WPA3/2 transition mode is also available
Simple, convenient connection setup at the touch of a button
Wi-Fi Protected Setup (WPS)
Wi-Fi guest access – secure surfing for friends and visitors
Repeater function extends Wi-Fi network range
Wi-Fi auto channel: Automated search for Wi-Fi channel free of interference
Wi-Fi Eco for optimum performance at minimum power consumption
Telephony
Integrated DECT base station for up to six cordless telephones
Five integrated answering machines featuring voice-to-mail
Manage telephone contacts locally or online (Google, Apple etc.)
Fax function with email forwarding (fax-to-mail)
Supports HD telephony for natural and clear sound
DECT Eco: Frequency channel switches off for maximum ergonomics
Call lists, number blocking, quick-dial numbers, call diversion
Dialing rules for tailoring use of specific numbers
Call diversion, internal calls (intercom), three-way conferencing, call transfer
Call blocking, alarm, baby monitor, VIP calls and Do not Disturb
Internet telephony SIP-compliant in accordance with RFC 3261
Register IP telephones (LAN/Wi-Fi) SIP-compliant
Internet telephony (VoIP) with FRITZ!App Fon for iOS and Android
FRITZ!App Fon for landline calls via your smartphone
Home network convenience
Media server makes music, pictures and videos available to devices in the home network (SMB, FTP, UPnP AV)
Secure access to your own FRITZ!Box from anywhere with MyFRITZ!
FRITZ!NAS – simple, browser-based access to all files in the network, wherever they are stored
Networked applications such as Internet TV, video on demand and streaming
Parental controls, push service, cloud contacts, online storage
Guest access: share your internet connection over LAN or Wi-Fi
Wake on LAN over the internet
Supports DLNA-compliant devices
FRITZ!OS
"fritz.box": multi-language user interface, for intuitive operation via Web browser
User interface optimized for smartphones and tablets (responsive design)
Free updates for new functions and security
Advanced view for special configuration options, help function with full-text search
Handy FRITZ!Apps for your smartphone: MyFRITZ!App for FRITZ! convenience on the go, the clever Wi-Fi helper FRITZ!App WLAN and FRITZ!App Smart Home for intuitive control of your FRITZ! Smart Home
Smart Home features integrated in the user interface
Smart Home support for DECT ULE/HAN FUN devices
Smart Home devices can be switched manually and automatically both in the home network and from the Internet
Package contents
FRITZ!Box 4060
Power adapter
Network cables
Quick guide
Device properties
Dimensions (W x H x D): 81 x 210 x 170 mm
Medium power consumption: 8.1 W
Warranty
5-year manufacturer's warranty for end customers, as per the warranty conditions
Warranty Information

All products come with a minimum 12 Months Warranty - Please check the Specification Section to see if longer!